Chard flash floods: 'Blocked drains made situation worse'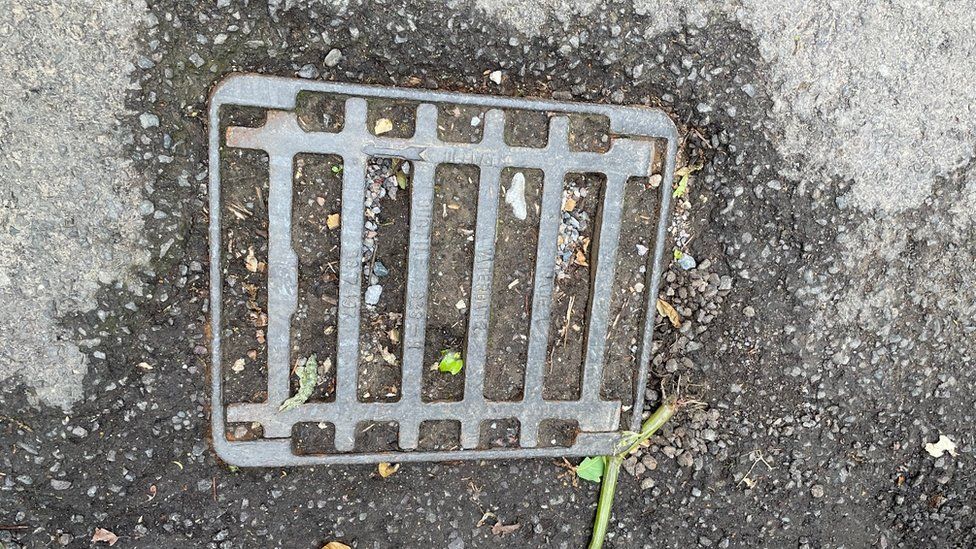 A man whose home was damaged in flash floods said he saw blocked road drains, undermining the county council's claim it was unpreventable.
Steve Gill said drains near his home in Chard, Somerset, had been blocked with soil prior to the June floods.
At the time, Somerset County Council said the flood was not preventable. It is now investigating and said it did not wish to pre-empt any conclusions.
Cabinet member for highways John Woodman previously said drains and culverts were regularly checked and overflowing drains had been caused by the significant rainfall rather than by any blockages or issues with drains or culverts.
Mr Gill disputed this version of events.
He said: "I live down a small lane in Tatworth. There's just fields along one side of it for a stretch, and mud has washed down onto the lane over the years, narrowing it by two or three feet, and covering the drains on that side of the road completely, so you can't even see them.
"And the drains on the other side are filled to the top with earth; to the extent there's weeds growing out of them.
"All these drains should drain into the local stream, but obviously that's not really the case," he added.
Mr Woodman has been approached for further comment.
A spokesman for Somerset County Council said: "This was an extreme weather event which caused significant issues across a large area, with severe surface water damage to a number of roads and rising watercourse levels which caused flooding in outlying villages.
"We understand this was incredibly harrowing for those people whose homes were affected.
"Our current focus is to rectify the issues caused by this exceptional event. Our team is inspecting gullies and culverts on a regular basis and is checking these as part of a co-ordinated clean-up operation which is still ongoing.
"Once this is complete, we will then undertake a full investigation in line with our statutory duties.
"We cannot pre-empt any conclusions but would like to thank residents and businesses for providing information and images which will help inform the investigation."
Anyone with information about the flooding is asked to contact the council's flood response team.
Related Internet Links
The BBC is not responsible for the content of external sites.