Bristol prepares for first Eid gathering in two years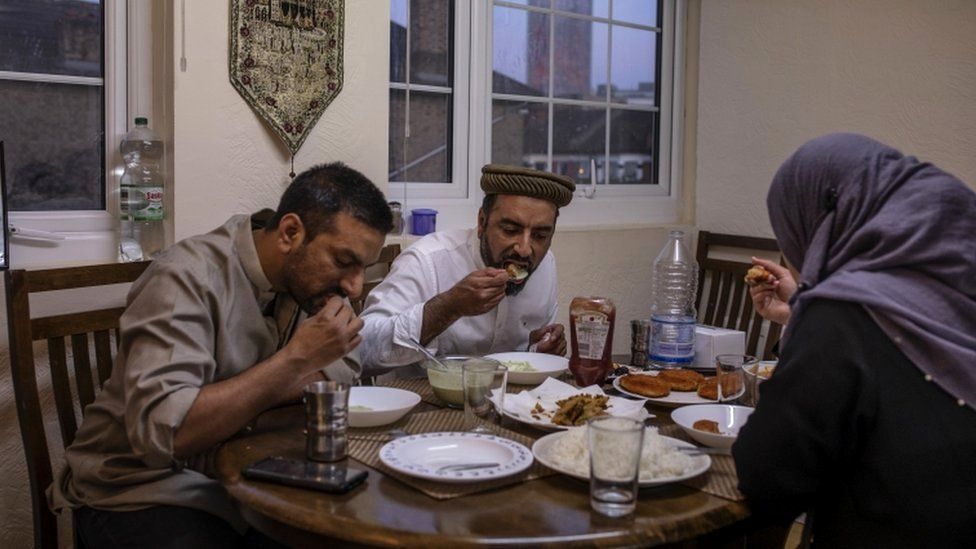 Finally being able to celebrate Eid will boost mental health, members of the Muslim community have said.
A socially-distanced event is planned in Bristol on Thursday, the first since 2019.
Khalil Abdi, of Bristol Horn Youth Concern, said: "A lot of our families have lost relatives and emotions are running high."
The event has been welcomed by community workers who said "morale has been low" due to the pandemic.
Eid ul-Fitr, the festival of the breaking of the fast, marks the end of Ramadan with prayers and a big meal.
Mr Abdi added: "This Eid is needed. All of the big events in the Muslim calendar have been cancelled.
"A lot of people have been suffering from depression and anxiety through lockdown, people have lost their incomes and resources.
"It's been a long time for us to not have a gathering like this, so I hope we will be able to support each other this Eid."
Event volunteer and project manager for Bristol Horn Youth Concern, Halgan Dahir, said: "We were in lockdown the previous Eid and have been unable to celebrate this Ramadan in the Mosque, the heart of the community, so the morale of the community has been quite low.
"With donations from the community and people coming together to help we have been able to organised this much-needed event.
"I'm looking forward to seeing smiles on the children's faces again this Eid and seeing people having fun."
The community partnership that organised the event has been supporting Bristol's Muslim and Somali communities during the pandemic.
This is where, TALO community's managing director Hibo Mahamoud said she has witnessed the rise in mental health related issues.
She said: "There's a clear need for people to be connected to something even wider than their own families and to see people they haven't seen for a while.
"This celebration is important for us, so people will be looking forward to coming together in a safe way."