Council admits 'systemic issue' in meeting FOI Act deadlines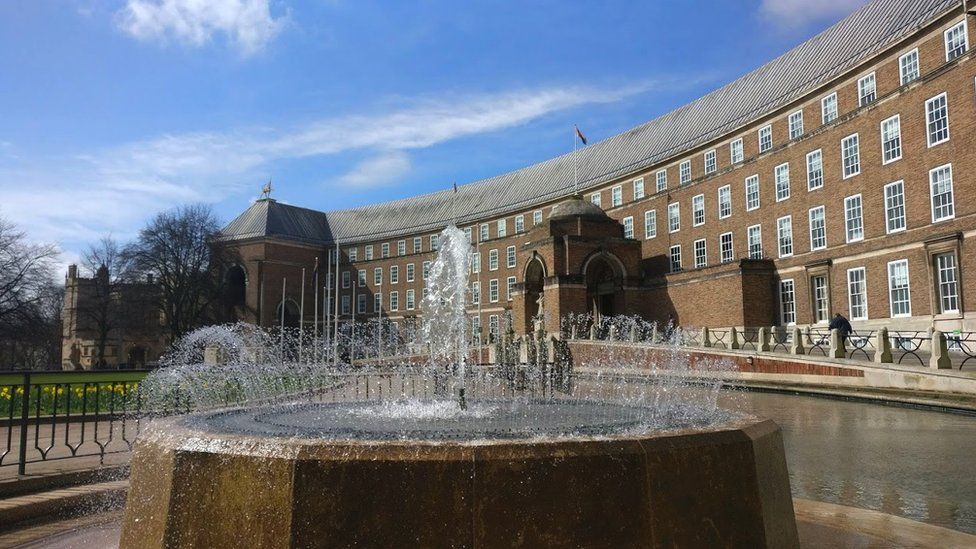 A failure to reply promptly to Freedom of Information requests is a "systemic, long standing issue", Bristol City Council has said.
Some 40% of requests made to the authority are not being answered within the legal deadline of 20 working days.
The figures were released following concern from a resident.
Deputy mayor Craig Cheney said the council was trying to streamline requests. The regulator said councils faced "unprecedented challenges".
The Freedom of Information Act 2000, provides public access to any information held by public authorities in England, Wales and Northern Ireland, such as government departments or the NHS.
Authorities can decide to redact information or refuse applications for certain reasons and the process is regulated by the Information Commissioner's Office (ICO).
Resident Dr Suzanne Audrey, who is a university researcher, requested the figures because she was concerned the information had not been included in the council's latest official performance report.
Dr Audrey said outstanding requests went back a "hugely long way" but said it was impossible to say exactly how far as something was "seriously wrong" with the council's record-keeping.
She said: "You are spending quite a lot of our money, and the Freedom of Information Act means that we're able to ask you questions about that, to make you accountable for your actions."
Figures provided by the council showed that in Q1 of 2020-21 only 58% of requests were answered on time, while in quarter two this went up slightly to 68%.
Both these figures however were still below the council's target of 90% of requests to be answered within 20 working days.
Deputy mayor Craig Cheney said the council was "absolutely" attempting to meet this target and it was "working on" streamlining the process, but claimed it was not easy due to "the depth of the process".
Mr Cheney said each request was received by a central team which then sends internal requests for information to other council staff, who then have to be chased for the answers.
He also said the process had created even more work for council officers already stretched by the pandemic and 11 years of austerity.
In a statement, the ICO told the BBC: "We are in contact with the council regarding their performance and are looking to develop an action plan to see an improvement across their timeframes.
"The ICO's approach remains pragmatic and we will continue to support public authorities to ensure people's information rights are protected."
Related Internet Links
The BBC is not responsible for the content of external sites.