Bristol vegan student 'told to visit farm or fail course'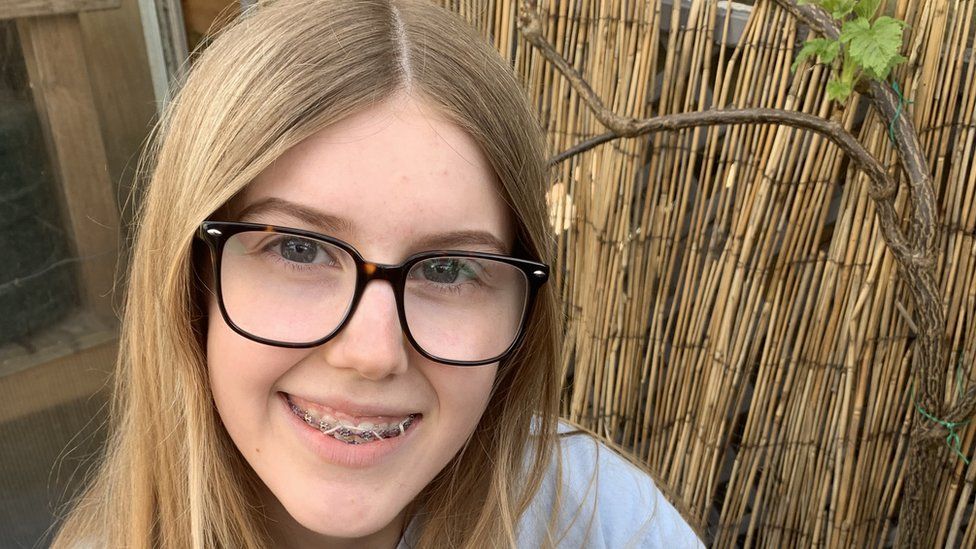 A vegan student completing an animal management course claims she was told she would need to visit a farm or fail.
Fiji Willetts, 18, said she complained undertaking the farming unit as part of her BTEC National qualification was incompatible with her beliefs.
She said the course was advertised as appropriate for "animal lovers".
South Gloucestershire and Stroud College said she was told she did not need to complete the unit if she was "uncomfortable" with it.
Ms Willetts, from Bristol, said she understood she would have needed to attend a farm as part of an animal husbandry unit on the course.
She took that to mean "learning how to care for [animals] and how to make sure they receive the best care within that industry".
But she said she was later told by tutors that students might be required to "watch bull castration or visit an abattoir" as part of the mandatory unit.
Ms Willetts said: "I felt really uncomfortable about the idea of having to attend a farm and help in exploiting the animals there.
"I was told that unless I attended the farm that I would fail that unit and therefore the entire course."
She raised concerns in October and said it has taken the college five months to resolve a dispute over whether she would be able to take an alternative unit.
Ms Willetts said other options at the college's Filton campus were only offered to her at the end of March, after she contacted the exam board, Pearson.
She said: "I know I'm not alone in this. I have had a few people come to me and said that, although it was at a different college, they actually left because they were told they had to do farming or fail."
Following complaints made by Ms Willetts, the Education and Skills Funding Agency and Pearson found the college had not been in breach of its duties or requirements.
In a statement, the college said it had provided her with careers advice and had offered her choices to "either opt out of some or all of [the farming unit] or study an alternative unit".
It added what it had done was "in total respect of and sympathy for her beliefs".
Related Internet Links
The BBC is not responsible for the content of external sites.