Virtual meetings spur sales in books for backgrounds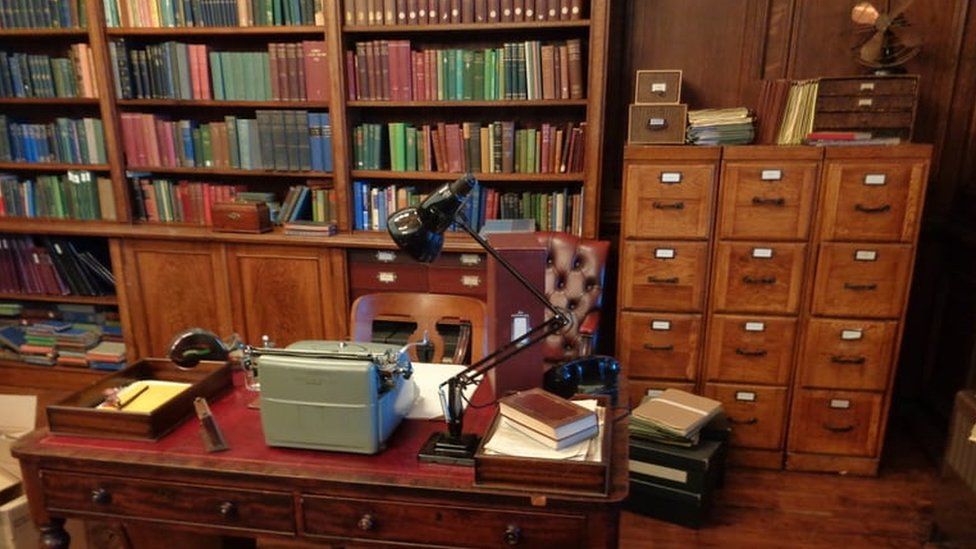 A company that supplies books for TV and film sets says it has seen a rise in sales for home offices during lockdown.
Bookbarn International sells and lends books in bulk that have featured in programmes such as His Dark Materials.
Company CEO Nick Bates said people were buying from him to enhance the background of their Zoom calls.
The Bristol-based firm said demand from home workers had risen from a handful of enquiries to ten sales per week.
Some customers "have grown a bit tired of those automated backgrounds," Mr Bates said.
Sometimes they order a shelf of books. Other times it's a whole home library, he added.
The firm has almost a million books in stock at one time and customers create their own collections based on particular subjects, titles or the look of the covers.
One customer who wished to be anonymous said: "Finishing off my home office this way has created a structured, soothing space that has allowed me to work very productively from home.
"It has also generated a fair bit of banter at my expense on Zoom/ Teams calls which we all need in these times, keeps us going."
The company has also supplied books for the sets of Marvel Films and Netflix's series Sex Education and Outlander, among others.
For those who prefer not to physically change their backdrops, the BBC has made available more than 100 empty sets from well-known TV shows such as Strictly, Dr Who, Eastenders and 'Allo 'Allo! to use with apps that create virtual backgrounds.