'Historic' Bristol event kicks-off slavery reparation talks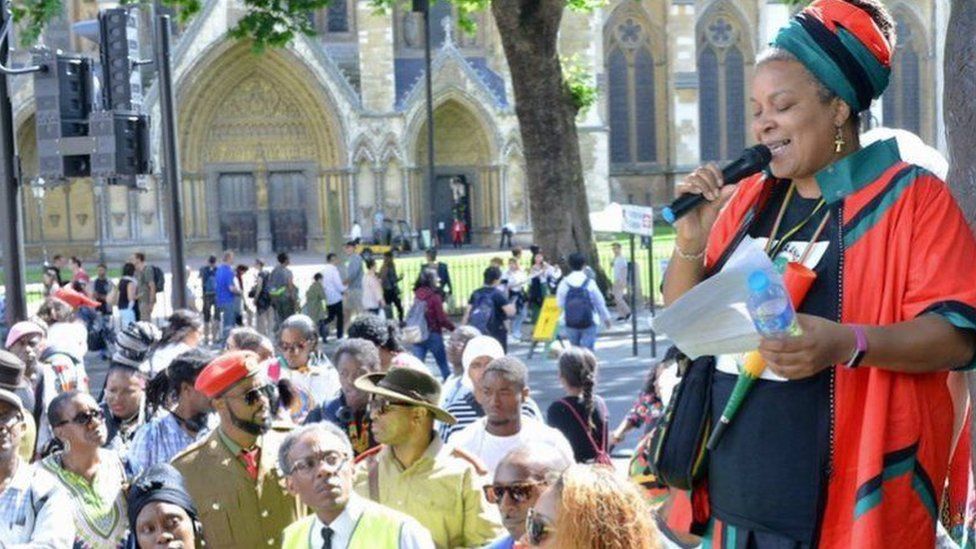 A "historic" public debate marking the start of city-wide discussions on slavery reparations has been launched.
Panellist, Jendayi Serwah, said Bristol's Conversation on Race and Reparations on 14 January will be the start of a "long process" looking at what reparations mean.
The event will be held with Bristol Mayor Marvin Rees and African heritage community organisations.
The discussion will feed into a full council meeting to discuss the issue.
Ms Serwah, from the Afrikan ConneXions Consortium, said current work in the city to have better Black, Asian, Minority Ethnic (BAME) representation within institutions and giving money to communities "is not reparations" and "not enough".
"This historic event will bring together African heritage grassroots leaders to find out what they want reparations to look like and where to go from there," she said.
"This is a long process and the city conversation is the start of that process."
The motions called on the authority to provide more support for black cultural centres in the city and to lobby the government to set up a commission to discuss, acknowledge, apologise and instigate reparations for the United Kingdom's role in the transatlantic slave trade.
Bristol's meeting on Thursday will look at what the meaning is of reparations, the national and wider initiatives involved in the campaign for reparations and what Bristol Afrikan heritage communities want to see included in a reparations policy platform.
Representatives from the Afrikan ConneXions Consortium, Stop The Maangamizi Campaign and the African Voices forum will lead the discussion.
Coordinator-general of the Stop The Maangamizi Campaign, Esther Stanford-Xosei, said the event is part of her campaign's international demand for an inquiry into reparations.
"What we have been denied is the right to tell our story and say what reparations mean for us, so what we are trying to do is develop a participatory community-led inclusive reparations process," she said.
Related Internet Links
The BBC is not responsible for the content of external sites.