Bristol Somali Resource Centre task force gears up for second lockdown
By Caroline Le Marechal
BBC News, Bristol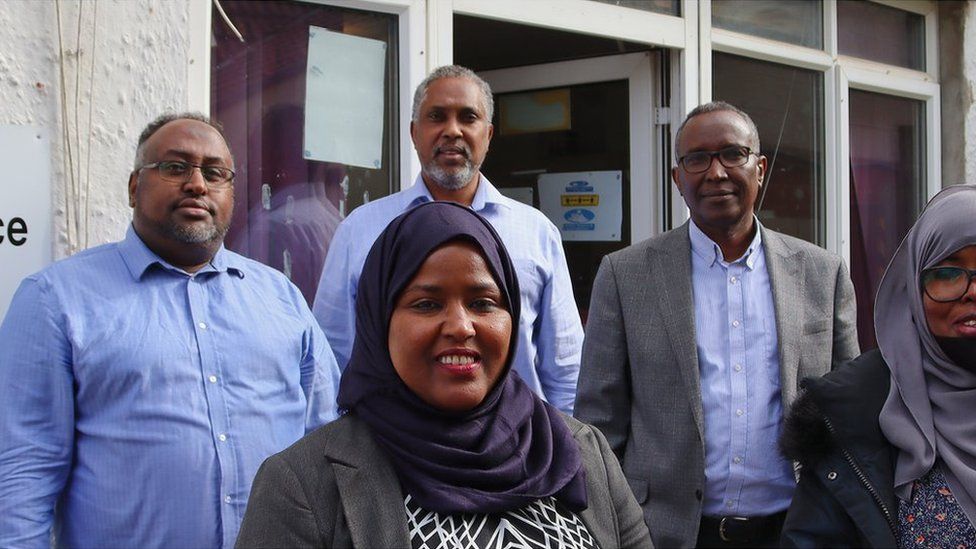 A "community lifeline" created by Somalis in Bristol that has helped more than 600 people since March is now gearing up for the second lockdown.
The Bristol Somali Resource Centre (BSRC) set up the Covid-19 task force in the first lockdown to support those facing economic hardship and isolation.
They started with 20 volunteers but have now got 200 across the city.
Member Saed Ali said: "BSRC has been a lifeline for many vulnerable individuals and families."
Mr Ali said the "trigger" for setting up the community-led project came after he found out many families and elderly people who were shielding were "trapped in their homes" and needed "urgent support".
He said they then set up a "Somali task force to respond to Covid-19" and asked members from the community to donate £20 each.
They recruited volunteers and started delivering food and essential items to the most vulnerable members in the local community.
"Covid-19 hit the Somali community hard. Many workers were on zero hours contracts or in insecure jobs and thus lost their jobs," he explained.
"Unfortunately, the majority of them were not entitled to the furlough scheme. Many families are on low income and live in overcrowded housing. Some have underlying health conditions."
Mr Ali said: "Although the majority of the people we supported were from the Somali community, we also reached out to people from different backgrounds and neighbourhoods."
For example, when he received a phone call late at night about a newly-arrived Syrian family who had no food, he said he could "not sleep while children were hungry".
One of the many people they have helped is a Somali mother with an eight-year-old son with special educational needs.
Speaking through an interpreter, she said the group had been a "great help".
"Since lockdown, life has been really difficult. The Somali community has brought us food and gave my son an iPad with internet," she said.
"He has ADHD and finds it difficult to stay still and this has really helped him."
Mr Ali said that as the second lockdown comes into force, the group would continue to "achieve more and make a difference in our local communities and beyond".
Related Internet Links
The BBC is not responsible for the content of external sites.