Bullied inmate who killed herself 'was failed by prison'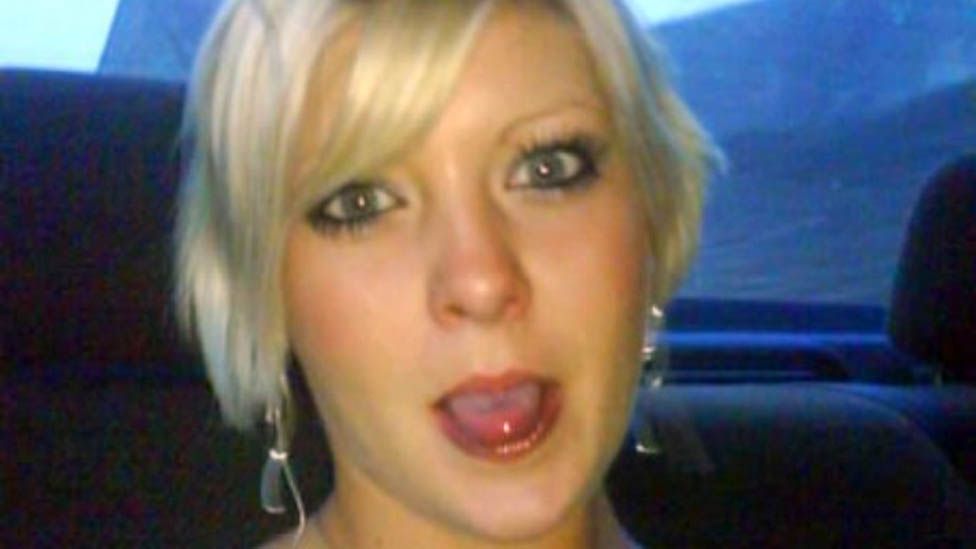 An inmate who killed herself was so terrified of bullies she felt unable to collect her anti-depressants from the doctors, her family has said.
An inquest into the death of Jessica Whitworth, 31, concluded she was failed by a lack of care and the bullying was a driving factor in her death.
Coroner Maria Voisin said: "Her inherent vulnerability was exacerbated by frequent bullying by other inmates."
Ms Whitworth was found with a ligature around her neck at HMP Eastwood Park.
At time of her death in May 2016, she had severe depression, was repeatedly self-harming and being badly bullied, the inquest - which concluded on Monday - was told.
She also presented as having borderline personality disorder, making her more vulnerable.
Her sister, Emma Gardiner said: "Over about eight months there were so many girls grinding her down, saying, 'kill yourself, nobody likes you, you're beautiful on the outside but poisonous on the inside'.
"She had a few friends in there but there was such a big gang of the girls. She was scared of them, she was terrified."
She was on suicide watch but the coroner found the system in place was "deeply inadequate", a contributory factor.
An inquest jury at Avon Coroner's Court concluded "organisational failings" within the prison contributed to her death.
The coroner said that, although Jessica left a note stating her "suicidal intent", unintentional death could not be ruled out, due to her history of self-harm.
Ms Gardiner added: "They were supposed to check on her every half hour but the officer that checked on her just looked through the hatch but didn't actually see her."
Razor blades were later discovered inside her cell.
A Prison Service spokesperson said it was "determined to learn every possible lesson from her tragic death" and had accepted the ombudsman's recommendations in full.
The spokesperson added that it had since made "rapid improvements at Eastwood, including better support for women, both in their first days and as they progress through their sentence".
"We are also rolling out a new key worker role across the estate, which will mean every prisoner has a dedicated member of staff to support them," she added.
Related Internet Links
The BBC is not responsible for the content of external sites.