Geronimo the alpaca: Judicial review to go ahead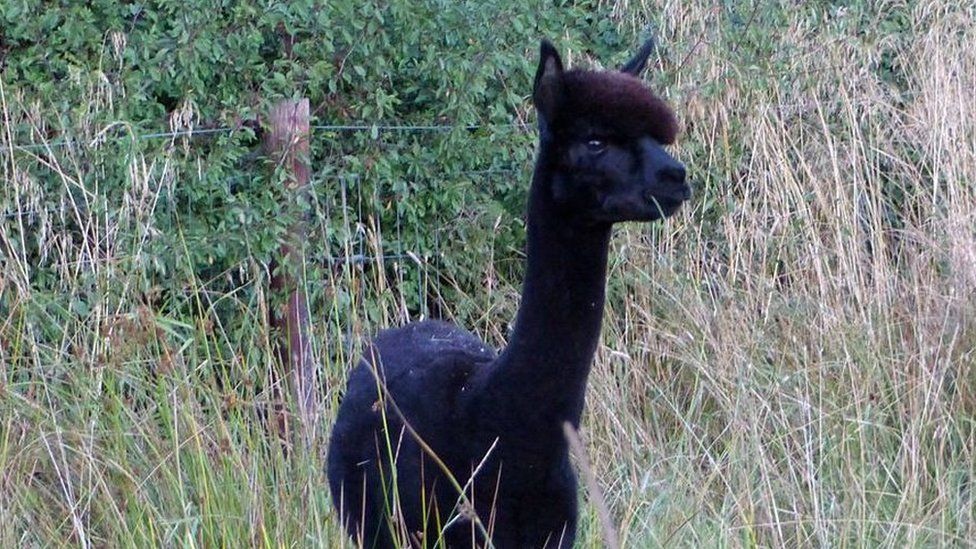 The owner of an alpaca which was due to be culled after testing positive for bovine tuberculosis (bTB) has won a judicial review.
Six-year-old Geronimo was ordered to be put down by the Department for the Environment, Food and Rural Affairs (Defra).
Owner Helen MacDonald said she welcomed "the opportunity to present Geronimo's case to a High Court judge".
A Defra spokesperson said it did "not comment on an ongoing legal case".
Ms MacDonald, from Wickwar, South Gloucestershire, said a hearing was not expected until spring 2019.
However, she said she would continue to push for further tests to avoid the need for a court hearing and "wholly unnecessary expenditure".
Her fight centres on her belief - supported by the British Alpaca Society - that Defra tests for bTB are faulty and Geronimo is healthy.
The animal was imported from New Zealand and is said to be worth £30,000.
Defra's policy is to isolate and then euthanize any cattle, including camelids, which test positive for the disease.
Related Internet Links
The BBC is not responsible for the content of external sites.