Bristol's last residential rehabilitation centre to close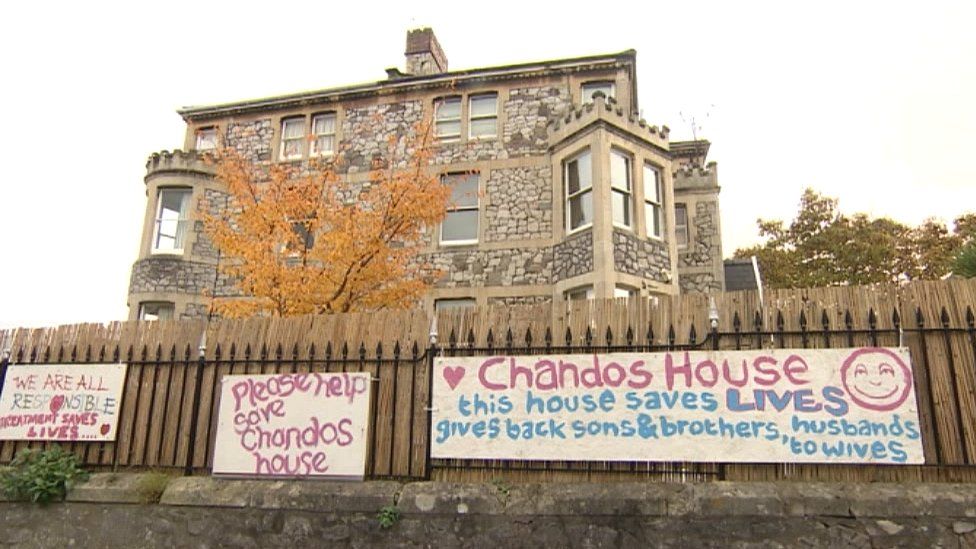 The last residential rehabilitation centre in Bristol is to close after a fundraising appeal backed by Russell Brand and journalist Will Self failed.
Chandos House, in Redland, which helped men with addiction, was unable to raise the £100,000 it needed to stay open.
Government funding has been halved over the past year but the council said it still spends £8m on substance misuse.
Despite pleas by Brand to save the centre, founder James Dickinson said he was "sad and angry".
Brand tweeted: "Save Chandos House. Save our broken souls. @ChandosRehab #SAVECHANDOSHOUSE."
Chandos House is the last of six residential units for people dependent on drugs or alcohol to shut in five years and will close at 16:00 GMT.
Mr Dickinson, who helped found the centre 35 years ago, said it had been unable to "raise sufficient funds" to maintain the "vital service".
"I am both sad and angry that I am overseeing the closure of this wonderful organisation in the knowledge that there is nothing, nothing to replace it," he said.
"I am extremely proud of what Chandos has achieved and so sorry we weren't able to keep this project open."
He also thanked Will Self and Brand for promoting the centre's cause "in the face of swingeing austerity".
Councillor Asher Craig, said the authority was "grappling" with government austerity but still spends £8m a year to "help treat and prevent substance misuse".
"Chandos House was one of our approved providers and received funding depending on demand for places, rather than by a fixed amount each year," she said.
"We have not taken a decision to reduce the funding this provider receives and whilst the closure of Chandos House will be a shame for the city, this type of support is still available for Bristol residents."
Related Internet Links
The BBC is not responsible for the content of external sites.