Block of ice crashes through roof of house in Bristol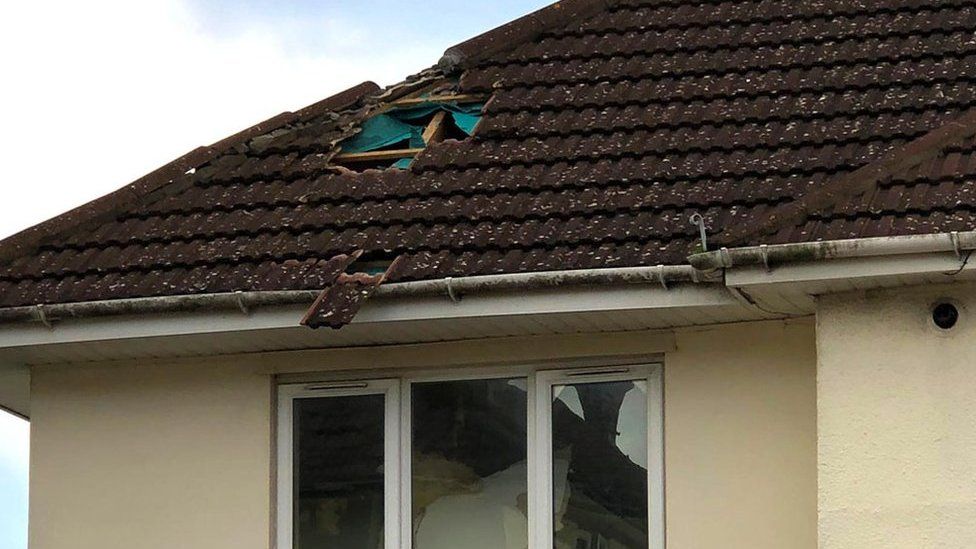 A man says he is "lucky to be alive" after ice fell from the sky and crashed through the roof of his home.
Jamie Shean was about to go to bed when he heard a loud noise coming from above.
It is believed the ice may have fallen from a passing aeroplane.
Mr Shean said he discovered several blocks of ice "the size of small footballs".
"As I looked up you could see through to the outside, and then I saw all the blocks of ice," he said.
"It's not like this happens every day, you see this on films.
"It would have killed me if one of them had hit me. It's frightening.
"I'm just glad I wasn't in the bed"
Mr Shean said his landlord was in talks with his insurance company to establish where the ice came from, but it is suspected it fell from an aircraft.
The Civil Aviation Authority said ice falling from aeroplanes was very rare, with only seven such incidents logged in the UK last year.
You may also be interested in: