Second Pret a Manger allergy-link victim identified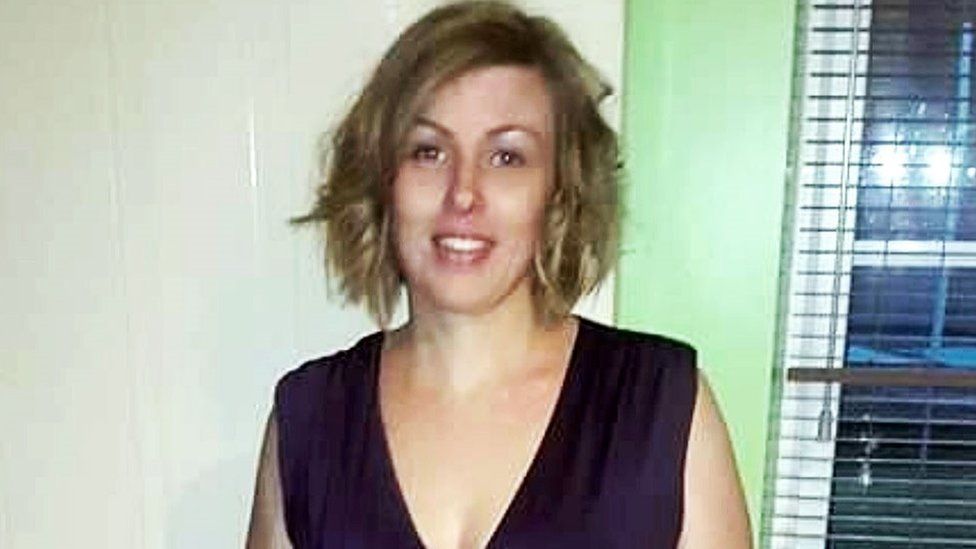 A second customer who is believed to have died after an allergic reaction to a Pret a Manger product has been named.
Celia Marsh, 42, from Melksham, Wiltshire, died in December after eating a "super-veg rainbow flatbread".
Her relatives said they "just want the answers to why she died after eating lunch with her family".
Pret claimed it was mis-sold a guaranteed dairy-free yoghurt. Supplier Coyo denies its yoghurt is to blame for the death.
Pret said: "Our deepest sympathies are with the family and friends of Celia Marsh and we will seek to assist them in any way we can."
Mrs Marsh's name has been released by the Avon coroner after she died at Bath's Royal United Hospital.
Mrs Marsh's family said: "We have kept a dignified silence since the death of Celia in December last year as the family has come to terms with her sudden and unexpected death.
"We are also awaiting the outcome of the investigations into how she died.
"She was a much-loved mother, daughter, sister and wife. We miss her greatly and we just want the answers to why she died after eating lunch with her family."
Mrs Marsh's funeral took place in January but an inquest has yet to be held. A spokesman for the coroner said they were still waiting for the results of pathology tests.
Pret said the yoghurt in the product was supplied by Coyo - a coconut milk brand which is stocked in shops and supermarkets across the UK.
But Coyo has denied its product is to blame and said the "true cause" of Mrs Marsh's death has not been established.
"The dairy-free product we provided to Pret in December 2017, at the time of this tragedy, is not linked to the product we recalled in February 2018," a spokeswoman said.
"Pret's inability to provide us with a batch code, despite several requests, has severely limited our ability to investigate this further."
Pret ended its relationship with Coyo and says it is in the process of taking legal action.
The chain said it withdrew all affected products as soon as it was made aware of the incident by Bath and North East Somerset Council.
A Pret spokesman said subsequent testing by the firm and two independent authorities found the Coyo dairy-free yoghurt contained traces of dairy protein.
Council leader Tim Warren said: "Bath and North East Somerset Council is aware of a death in Bath on 27th December 2017.
"The council has been conducting a thorough investigation into the incident which has not yet concluded."