Call for Lloyds Bristol unit allegations to be re-investigated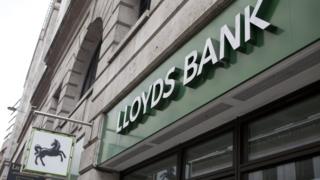 Lib Dem leader Vince Cable has called for a re-investigation into historic allegations involving Lloyds Bank.
Several business owners who have missed loan payments allege they have been ruined by the firm's business support unit based in Bristol.
However Avon and Somerset Police said it had found no evidence any criminal offences have been committed.
Former business secretary Mr Cable said it was worrying people "have evidence and it's not being followed up".
Welsh farmer Alun Richards said he ended up in financial ruin after missing a payment on a loan.
He told BBC Inside Out West that Lloyds-appointed receivers sold the business park he had valued at £3m in 2008 for £472,200 three years later.
"I've lost everything," he said. "All the buildings, all the land, the machinery, just taken away from me and sold for peanuts just so they could make their fees."
Lloyds said Mr Richards's claims were "baseless" and had been reviewed by a number of third parties including the Financial Ombudsman, all finding in the bank's favour.
It added: "When a business cannot be saved it is in both the customer and the bank's best interests to get the maximum price achievable for any assets of the business."
Thames Valley police and crime commissioner (PCC) Anthony Stansfeld commented on the Lloyds allegations after his force successfully prosecuted corrupt financiers from HBOS in Reading for a multi-million pound loans scam that destroyed several businesses.
Despite no link between Lloyds-owned HBOS and the Lloyds Bristol allegations, the PCC told the BBC Thames Valley Police "made two offers of help to Avon and Somerset, we're a much bigger police force and that has been turned down twice".
He said he was told "there wasn't a fraud and they didn't need our help".
Lloyds said the PCC's concerns regarding the Bristol unit had been "thoroughly investigated" and no evidence had been found.
Avon and Somerset Police also said it had considered a number of allegations against Lloyds but had found no proof of any criminal offences, so any investigation was unnecessary.
It confirmed this was supported by The National Crime Agency and the Serious Fraud Office.
BBC Inside Out West's report can be seen on BBC One in the West at 19:30 BST on Monday 8 October, and afterwards on the BBC iPlayer.