BBC host Dr Phil Hammond leaves show over election bid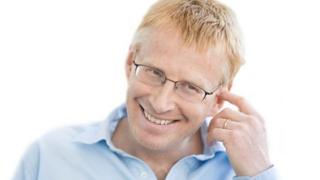 A BBC presenter has left his show after announcing plans to stand against Tory Brexiteer Jacob Rees-Mogg in the next general election.
Dr Phil Hammond, who has hosted a Saturday morning show on BBC Radio Bristol for 12 years, tweeted on Tuesday that he had been endorsed by the National Health Action Party.
He claimed his intention to stand led to him being "sacked" by the BBC.
The corporation said standing as a candidate was "a conflict of interest".
Dr Hammond said he had been backed by the party as a prospective parliamentary candidate for his home constituency of North East Somerset - a seat currently held by Mr Rees-Mogg.
He said on Twitter he had previously told the head of BBC Radio Bristol he was considering standing, "and she thought I would only have to come off air during purdah [the pre-election period in the UK]".
"I thought transparency was good," he added.
The BBC's editorial guidelines cover external activities which are likely to raise issues in connection with conflicts of interests, including political activities.
The BBC said "as he has chosen to stand for Parliament, he is in breach of our guidelines so has left the programme as a result of his decision".
In a statement, the BBC added: "Impartiality is at the heart of our journalism. Active political involvement is an area covered by our editorial guidelines.
"Standing as a candidate in an election is a conflict of interest and someone seeking election is unable to continue in this type of editorial role."
Dr Hammond, who worked for the BBC on a freelance basis, said his show had remained politically impartial and he had "never had a complaint".
"I did it as public service," he added. "I think the NHS and BBC are very similar and really enjoyed it, I loved it.
"I loved communicating with my local community and spreading positive health messages."