Football fans' Babestation surprise at Bristol Rovers match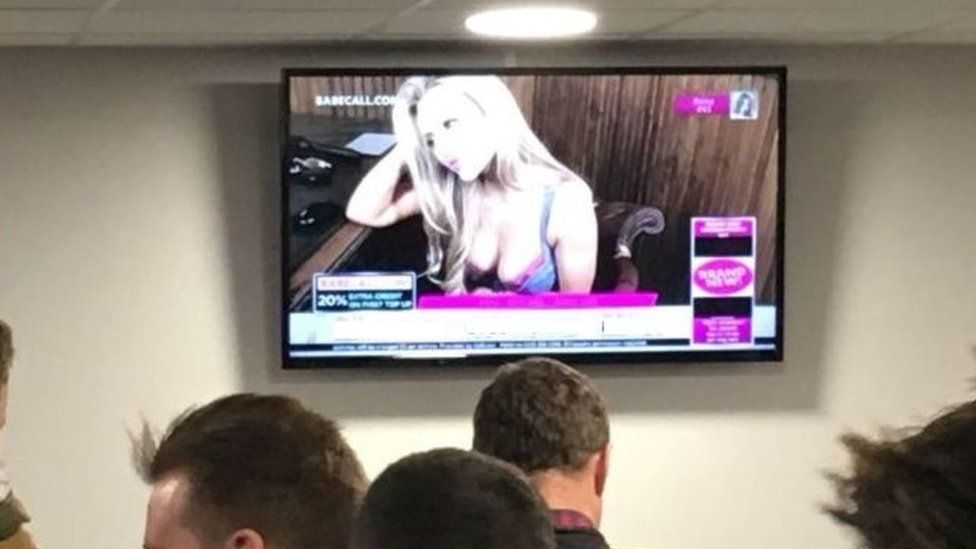 Football fans got more than they bargained for when an X-rated channel was turned on as they watched a match in a stadium bar.
During half-time of Tuesday's fixture between Bristol Rovers and Crawley, Babestation popped up on screens at the Memorial Stadium clubhouse.
The footage of scantily-clad women disappeared only to reappear as the game resumed.
Bristol Rovers said an investigation was under way.
The X-rated channel invites viewers to interact live with female presenters wearing just underwear via a premium-rate telephone number or text messaging.
Fans who were in the newly-refurbished bar tweeted their amusement.
Rival club Bristol City also got in on the act, tweeting about their own screens "We can't promise any Babestation, sorry. Our TVs have parental control."
One viewer, Dave from Portbury, said he was not offended.
He told BBC Radio Bristol: "To be honest the Flake advert was more racy than what we saw last night.
"It was quite amusing really. The first time we thought it was just an advert but then the football came back on and then whoever had a remote control put it back on again and there was a massive cheer."
Steve Hamer, chairman of Bristol Rovers, said an investigation was under way and the action was "not acceptable".
He said: "We have had a major refit in the clubhouse and our bars this summer and we've got 14-15 new TVs all in place and I suspect there was an area of vulnerability there and somebody has hacked into it.
"What was seen was pretty moderate and we will talk to our TV engineers and media teams to find out what happened."
Related Internet Links
The BBC is not responsible for the content of external sites.