Cricketer Ben Stokes found not guilty of affray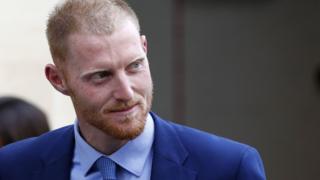 England cricketer Ben Stokes has been found not guilty of affray after a fight near a Bristol nightclub.
The Durham all-rounder, 27, denied the charge following the fracas between a group of men last September.
His lawyer Paul Lunt said it was "the end of an 11-month ordeal" for Mr Stokes, who was "keen to get back to cricket being his sole focus".
Ryan Ali, 28 - who was knocked unconscious in the brawl - was also found not guilty of the same charge.
The fight happened several hours after England had played a one-day international against the West Indies at the County Ground in the city.
Mr Stokes and Mr Ali shook hands on leaving the dock.
The cricketer's wife, Clare, cried when the not guilty verdicts were returned while her husband closed his eyes with relief and then looked up.
During the six-day trial, Bristol Crown Court heard the incident described as "a sustained episode of significant violence" from Mr Stokes - of Castle Eden in Durham - who had "lost control".
The prosecution said he was "drunk and enraged" after being refused entry back into Mbargo nightclub at 02:00 BST on 25 September.
But Mr Stokes told the jury he had "stepped in" to defend two gay men who were being verbally abused, and then had to defend himself from Mr Ali - of Forest Road in Bristol - and Ryan Hale, 27, who were threatening violence.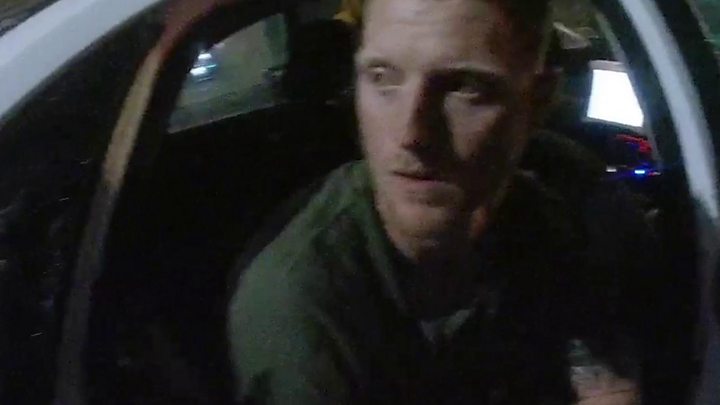 Mr Hale, of Burghill Road in Westbury-on-Trym, was acquitted of the same charge last week.
Speaking to ITV after the trial, Kai Barry and William O'Connor - the couple Mr Stokes defended - said they were thankful for what he had done.
Mr Barry said: "I thought he was just a normal lad sticking up for someone that was obviously weaker than he was.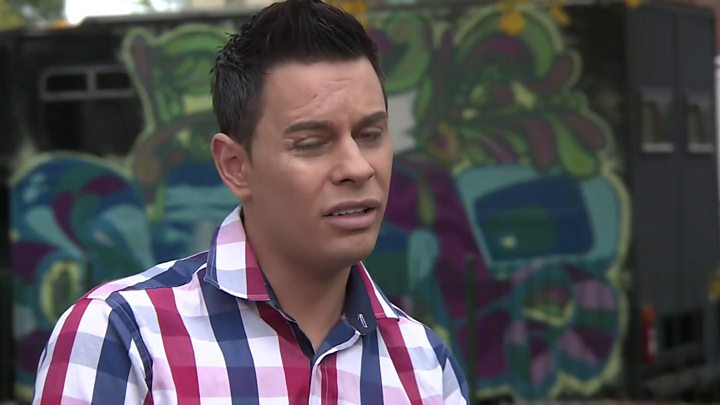 "When I realised who he was I thought, fair play, because obviously he put his career at risk for someone that he never knew."
Mr Ali, who works for the emergency services, suffered a fractured eye socket in the brawl while Mr Hale, a former soldier, was left with concussion.
As Mr Ali left court, smiling, he told BBC Sport editor Dan Roan he was "relieved it's all over" and said he had no further comment to make.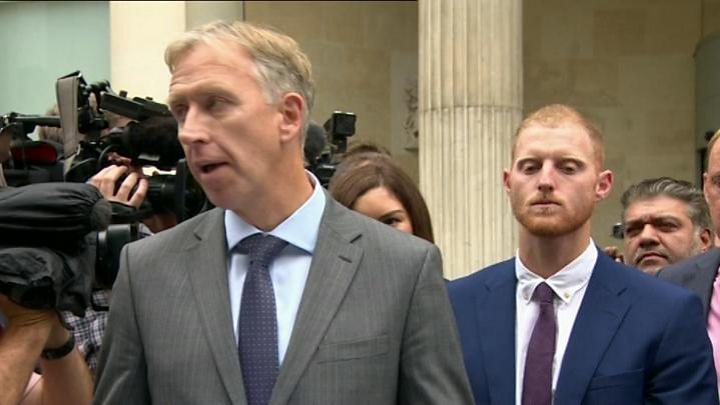 Outside court, two cricket fans from Bristol - who were part of the crowd awaiting the outcome - said they were pleased with the verdict.
Arthur Davis, 30, said: "He's a great player although not in form and maybe this will change that."
And Javen Rahiman, 26, said: "I'm pretty pleased but it's not the best example he's setting, especially as the evening of the fight was after such a good victory.
"I hope it's a kick up the backside for him and he can focus more on the game now with no distractions."
After the verdict the England and Wales Cricket Board (ECB) said Mr Stokes would be added to England's squad for the third Test against India.
The BBC's cricket correspondent, Jonathan Agnew, said Mr Stokes would now face an ECB independent disciplinary committee, likely charged with bringing the game into disrepute.
On the first day of the trial, the prosecution team applied for Mr Stokes to be charged with two counts of assault occasioning actual bodily harm, a lesser charge, but this was rejected by Judge Peter Blair QC.
---
What is affray? Analysis from Clive Coleman, BBC legal correspondent
Under the Public Order Act 1986, 'a person is guilty of affray if he uses or threatens unlawful violence towards another and his conduct is such as would cause a person of reasonable firmness present at the scene to fear for his personal safety'.
So, though it may seem odd, the offence is not designed simply to protect those involved in the violent incident itself: it is also designed to protect other people who are present.
That could include, for example, passers by in a street, those drinking in a pub, or fans at a football game when violence is threatened or actually occurs.
However, the 'person of reasonable firmness' need not actually be present at the scene.
This person is sometimes known as the 'hypothetical bystander' and it is he or she rather than the victim, who must fear for his or her personal safety.
There must be a 'victim' present against whom the violence is to be directed, and some conduct, beyond the use of words, which is threatening and directed towards a person or people.
---