Bristol bus firm sorry after driver told woman to remove niqab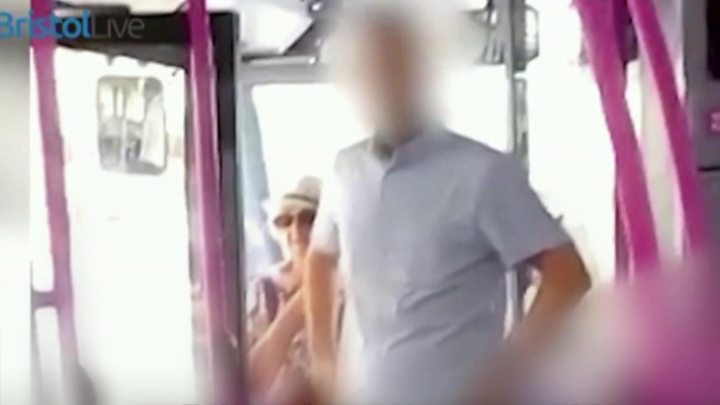 A bus company has apologised after a driver told a woman to remove her niqab face veil.
The woman was travelling from Easton to Bristol city centre when the driver told her "this world is dangerous" and demanded to see her face.
She told Bristol Live he "continued to insult" her and made her out to "be a terrorist".
First Bus apologised to the passenger and said the driver had been disciplined over his outburst.
"We would like to convey that the driver expressed his personal opinions and behaved in an offensive fashion that in no way reflects our deeply held values as an inclusive company," it said in a statement.
"We have fully and unreservedly apologised to the customer for the distress caused."
'Horrible and disappointed'
The woman had got on the bus with her two-month old baby when the incident took place, on 1 July. It was captured on mobile phone.
"It made me feel horrible and disappointed. I get that he might not be from the country, so maybe he has never seen a person with a face veil, but for him to treat me like that in a public place is wrong," she told the publication.
"I had my baby with me. I've been humiliated in public, and I'm disappointed. It's 2018, we shouldn't be like that. I'm being stereotyped."
The firm issued its apology only when Bristol Live got in touch with it.