Upfest 2018: Thousands visit Bristol street art festival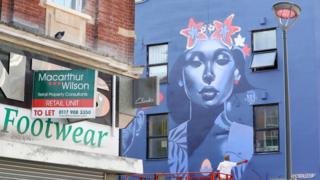 One of Europe's largest street art festivals is under way.
Upfest started with just nine artists displaying their work but this year more than 300 are taking part from 70 countries around the world.
Some 60,000 sq ft of surfaces, including buildings, shop fronts and shutters, are being given over to the artists who can be watched by the public while they work
The event is being held in the Bedminster and Southville areas of south Bristol, and runs until Monday.
Bristol, the birthplace of Banksy, has an international reputation for its street art.
Gallery owner Stephen Hayles founded Upfest in 2008. Initially held indoors, the next year it spilled out on to the streets with artists painting shutters, sides and end gables of shops and other buildings.
Many of the murals are painted on temporary hoardings but some remain year round and have become local landmarks.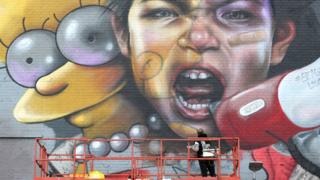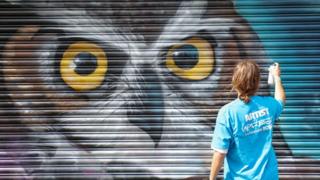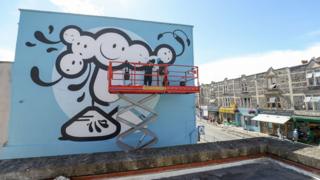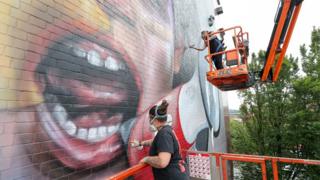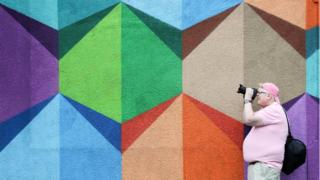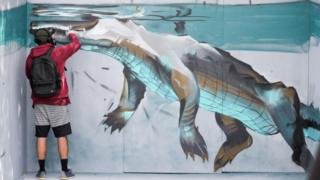 .