Funding cuts force domestic abuse charity to close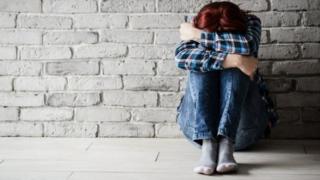 A charity that has spent 44 years helping survivors of domestic abuse is to close due to "financial pressures".
Survive lost a major contract with South Gloucestershire Council last year in a competitive tendering process.
A spokeswoman for the charity said the loss of the contract had delivered a "big financial hit".
Its frontline staff and services for children and young people will transfer to Bath-based charity Julian House on 1 May.
Survive has operated in Bristol and South Gloucestershire since 1974, providing refuges, one-to-one support, information sessions and support for domestic abuse victims and work in schools.
It was forced to cut programmes for children caught up in domestic abuse two years ago after the loss of two donors who accounted for £250,000.
A combination of the loss of the contract with South Gloucestershire Council to deliver adult services and an inability to raise enough funds to cover running costs forced the charity's closure.
'Deeply saddened'
"The trustees are deeply saddened by the necessity of having to close Survive due to financial pressure," said Dr Kate Mansfield, the charity's chairwoman of trustees.
"However we are delighted that Julian House will continue our legacy and will ensure the continuity of our services for children and young people."
Julian House originally focused its support on homeless people, but over the past 12 years has extended its services to include domestic violence and abuse.
Peter Denning, chief executive, said: "It is a privilege for Julian House to continue the work of Survive - an organisation we have huge respect for and a cause we strongly support."