Salon criticised over anti-homeless water sprinklers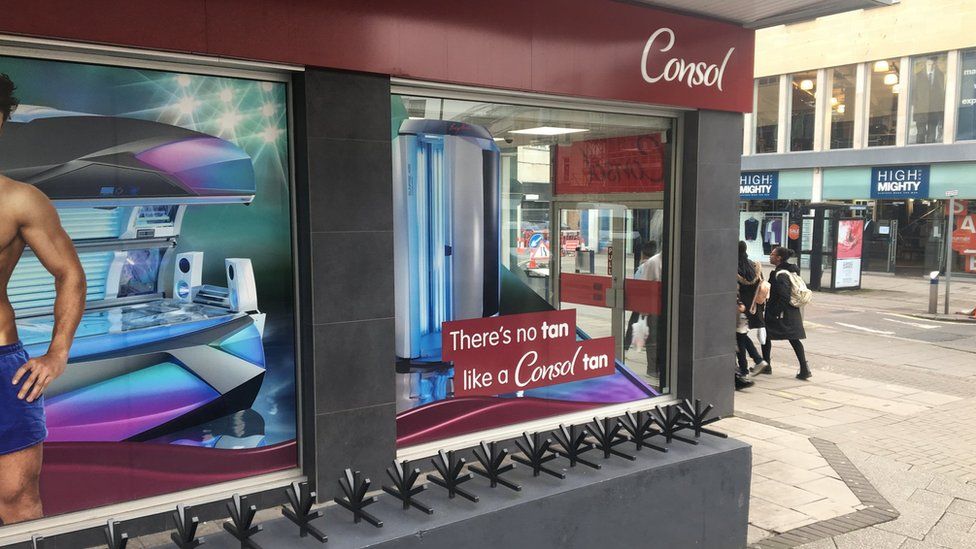 A tanning salon in Bristol has been criticised after anti-homeless sprinklers were installed outside its entrance.
Consol said staff had to deal with "severe anti-social behaviour" that accompanied the rough sleepers.
But campaigner and founder of Help Bristol's Homeless Jasper Thompson called the measure "a bit draconian".
Mr Thompson said he found it "quite remarkable in 2018 that you'd go to such measures to stop someone sleeping in your doorway.
"I appreciate there is an issue with homelessness in the town centre, but I don't think it is the right way to go about it".
The salon faced similar criticism on social media.
The sprinklers were installed about six months ago.
In a statement, a spokesperson for Consol said their problem was not with rough sleeping, but the "severe anti-social behaviour that has frequently accompanied it".
"On opening, our shop has been littered with bedding, broken glass, food waste, faeces and syringes.
"Daily, we had to call a cleansing team to make the area safe again, or the police to report anti-social behaviour".
The spokesperson said that all of their problems stopped after installing the water sprinklers.