Prison mothers could face transfer after baby unit closure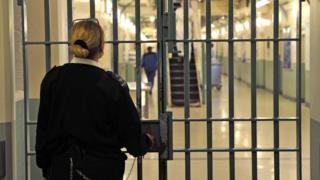 Pregnant prisoners are having to give birth in a maternity unit more than 100 miles away because of an 18-month closure of a facility in South Gloucestershire.
A prison mother and baby unit (MBU) at HMP Eastwood Park has failed to reopen after it was damaged by a burst water pipe.
The closure means pregnant inmates are having to be transferred to give birth.
MP David Drew said it was "unacceptable" and threatened prisoners' "family support systems".
The Ministry of Justice (MoJ) said inmates from south-west England and Wales could be accommodated at one of five other MBUs within the prison service.
The units allow babies to stay with mothers until up to 18 months. Mothers who are in prison with children under that age can also apply for them to join them.
There are currently five MBUs in operation across the women's prison estate in England and Wales, providing a capacity of 52 places for mothers.
Twenty-one prisoners have applied to use the MBU at Eastwood Park during its closure.
'Dedicated support'
Prior to October 2016, prisoners from the south west or Wales who were pregnant or who had children under the age of 18 months could apply for a place at the £2.5m unit.
Since its closure, the nearest MBU is at HMP Bronzefield in Ashford, Surrey, some 115 miles away.
A full refurbishment of the unit is due to be completed this summer with upgraded facilities.
In February 2016 David Cameron spoke about the scandal of babies being born behind bars; and in their 2017 manifesto the Conservatives promised to introduce dedicated provision for female offenders.
Mr Drew, the Labour MP for Stroud, raised the issue in Parliament and said the closure was counter-productive.
"Women about to give birth are having to go to London or the Midlands, which means the family support system will break down," he said.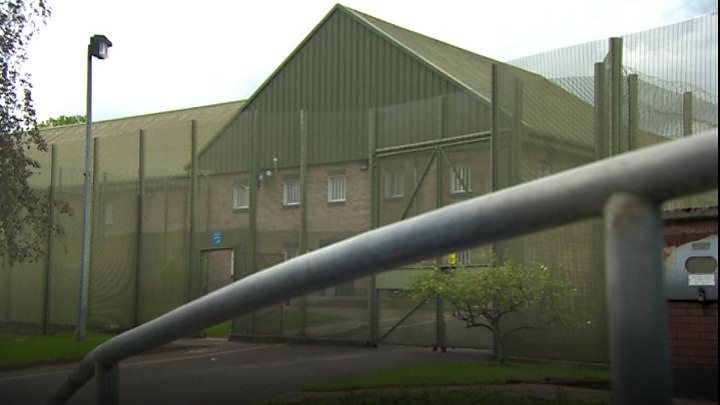 Naomi, from Clevedon, North Somerset, previously spent six months on the unit and said she was "devastated" to hear of its continued closure.
"If you take a baby off a mother, she will probably come out of prison and keep committing crimes," she said.
A spokesman for the MoJ claimed the closure had not placed any extra pressure on the system and there had always been enough places to meet demand.