Winter pressure health campaign launched in Bristol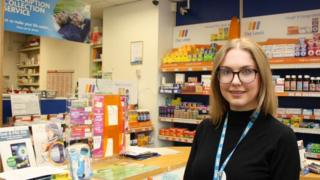 A campaign to take pressure off busy NHS services during the winter months has been launched.
'Right Care, First Time' reminds people of available services over Christmas and New Year in Bristol, North Somerset and South Gloucestershire.
These include minor injuries units, emergency pharmacists and out-of-hours GPs.
The Clinical Commissioning Group said "lots of services are available to help you stay well and out of hospital".
It said the new campaign used "short videos of local doctors, nurses and pharmacists explaining what each service offers, and when to use it".
Senior emergency nurse practitioner Karen Fayers, from South Bristol Community Hospital said the unit was "open every day of the year including Christmas".
She said: "We treat various minor injuries such as broken bones, cuts and minor head injuries - we can save you a trip to A&E where the waiting times are often longer."
Morgan Daly, from patient watchdog Healthwatch, said they had helped to put the campaign together.
"We put together focus groups of young people and young parents in the autumn of 2017 to help write this vital message," he added.
"Part of the job of Healthwatch is to empower local people to access services effectively, and so we very much support the 'Right Care, First Time' campaign."