Racing driver with prosthetic leg targets Le Mans 2020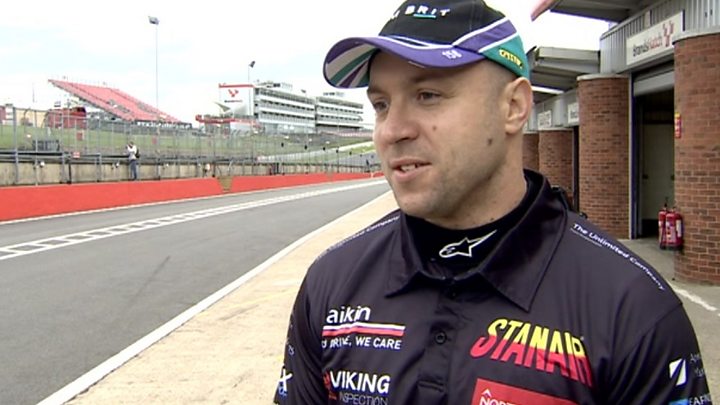 A rugby player who uses a prosthetic leg has joined a team aiming to be the first "all-disabled" group to race at Le Mans.
James Russell from Nailsea has been invited to join the Team Brit outfit after its first ever Rookie Day.
The 35-year-old played for Clevedon Rugby Club despite a congenital defect to his right leg.
He said there was "nothing to stop" the team competing in the 24-hour challenge within three years.
Team Brit, which to date has consisted of drivers who are former or serving military troops and who have each sustained serious injuries, has opened its doors to civilian drivers with disabilities.
Former stuntwoman Olivia Jackson, who had her left arm removed following a film set accident in 2015, has also been named as a civilian driver.
Mr Russell, who was born without a fibula in his right leg and an incomplete ankle and now uses a prosthetic leg, said: "Having been born with a disability, I really don't let it affect me as I have never known anything different.
"I've played full contact able-bodied rugby for the last 23 years so not much stops me.
"Being a driver with Team Brit will let me compete against able-bodied competitors in a similar way, which is fantastic."
Equal terms
The team completed a a 25-hour endurance race at Belgium's Spa circuit this summer.
It has developed some the world's most advanced hand control technology to allow drivers with varying disabilities to compete on equal terms with able-bodied competitors.
"This is revolutionary and gives opportunities to disabled people all over the world," said Team Brit founder Dave Player.
Team Brit is now aiming to "become the first ever all-disabled team to race in Le Mans".
"There's nothing to say we won't make it within three years," said Mr Russell. "Watch this space."