M48 Severn Bridge closed for work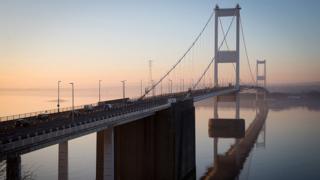 The M48 Severn Bridge is closed all weekend for maintenance work.
Traffic in both directions is being diverted to the M4 Second Severn Crossing.
The closure, until 22:00 BST on Sunday, is to allow for routine maintenance work on the bridge.
The Grade I-listed bridge, which orig­i­nally car­ried the M4 until the Sec­ond Sev­ern Cross­ing opened in 1996, carries about 17,000 vehicles per day.