Metro mayor announces new Bristol railway station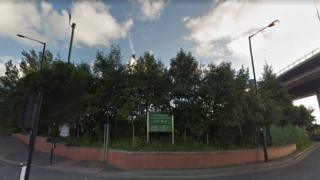 A new railway station for one of Bristol's main park-and-ride sites has been announced by the region's new metro mayor.
A range of transport plans were approved at the first meeting of the West of England Joint Committee.
More than £10m will be spent on walking and cycling links, public spaces, transport and road safety.
Mayor Tim Bowles claimed the projects "add up to deliver a better connected region".
Elected last month, Mr Bowles said the region could now be "much more ambitious" when it came to transport, house building, business and jobs.
Among his key announcements were:
£2.8m to speed up work on the Bromley Heath Viaduct in South Gloucestershire
£2.2m towards a new single-platform rail station next to the park-and-ride at Portway, Bristol on the Severn Beach Line
£1.8m to relocate a coach park in Bath from Bath Quays North to Odd Down Park and Ride
£800,000 to improve access facilities and drop-off points to the, as yet unbuilt, Bristol Arena
£500,000 for pedestrian and cycling routes through the centre of Weston-super-Mare
Conservative Mr Bowles added: "Taking on these new powers, funding and responsibilities from central government means we can be much more ambitious as a region.
"Together we will make decisions about what is best for our region and its residents, cutting across the divides of council boundaries."
The meeting also saw more than £8m allocated for projects to boost skills in engineering, construction and health.
The new metro mayor role covers Bristol, South Gloucestershire and Bath and North East Somerset council areas.
As part of a devolution deal, the West of England Combined Authority will be given £1bn over 30 years to help plan new homes, regional transport and business growth.