Allegations made of 'electoral fraud' during Bristol mayoral campaign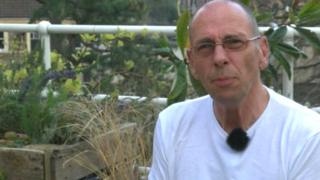 A man who stood for mayor in Bristol has asked police to investigate his allegations of "electoral fraud".
Independent John Langley claims senior officers at Bristol City Council were not "open and transparent" over the council's financial situation.
He said he, the public, and other candidates had been led to believe the finances were "accurate" but "it now transpires the city is hugely in debt".
The council said it would "fully co-operate" with police.
Bristol City Council said it was aware of Mr Langley's complaint to the police and "will fully co-operate with an investigation should one be forthcoming".
Financial woes
"We have been completely open and transparent in publishing Mr [Steve] Bundred's report, which spoke for itself," a council spokesman said.
The council's financial woes were revealed in a report by Mr Bundred ordered by Marvin Rees after he was elected to office in May 2016 - inheriting a £29m deficit.
It found there had been a "collective failure of leadership" at the council.
Mr Rees has since asked the Local Government Association to conduct a further investigation.
Mr Langley said there was a culture within Bristol City Council that if senior officers could pass things off to the people "further down the chain" then those people along with the candidates, the local councillors, and the people of Bristol were "hoodwinked".
Call to act
"They were the ones who voted on the information they believed."
He is now calling for Mr Rees "to act on this" and is also suggesting the executives in charge of the council at the time are suspended pending further investigation, and is challenging Mr Rees to do that.
"If he doesn't do that he is letting the electorate of Bristol down."
He also wants his deposit and campaign expenses refunded.
In his letter sent to Avon and Somerset Police he said the council by not publishing an "accurate and true account of the city finances at that time in an open and transparent way to the general voting public... adversely affected the outcome of that election".
He added candidates "would have campaigned very differently in terms of their policies regarding the accumulated debt of the city council at that time".