Mumps 'cluster' at North Bristol Post-16 college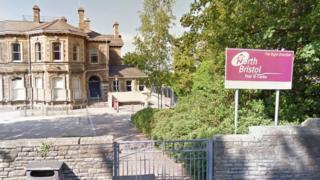 A "potential cluster" of mumps has been found at a sixth form college.
Public Health England (PHE) confirmed seven potential cases and one "clinically-probable mumps" in pupils at the North Bristol Post-16 Centre.
Following the "spike" in cases PHE is urging people in their 20s to make sure they have had their two doses of the MMR vaccine.
The North Bristol Post-16 centre is made up of pupils from Cotham, and Redland Green schools.
Mumps is a contagious viral infection that used to be common in children before the introduction of the MMR vaccine.
---
Mumps
Most recognisable by painful swellings at the side of the face under the ears (the parotid glands), giving a person with mumps a distinctive "hamster face" appearance.
Other symptoms of mumps include headaches, joint pain and a high temperature, which may develop a few days before the swelling of the parotid glands.
Source NHS Choices
---