Shirehampton death: Three 'may have witnessed fatal attack'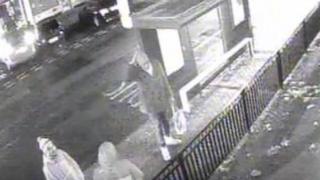 Three people standing at a bus stop may have witnessed a fatal attack on a man, police have said.
A 36-year-old man died on Sunday after the attack outside the George public house in Shirehampton, Bristol, on 26 November.
Police are appealing for three people who "clearly look towards the direction of the incident" to get in touch.
A 48-year-old man was arrested and bailed until 27 January in connection with the attack, police said.