Fireworks explode in crowd at public display in Bristol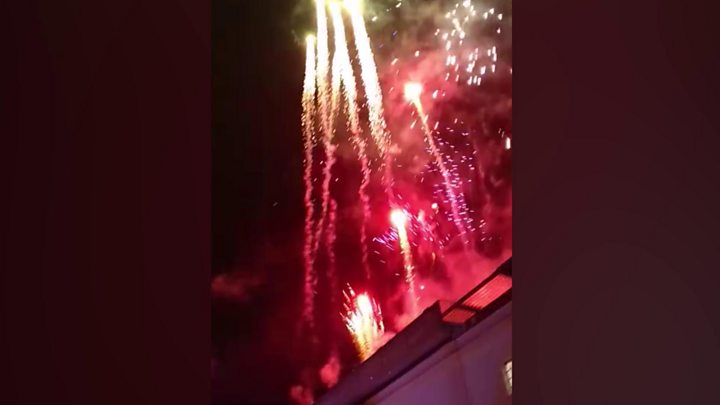 Fireworks landed in the crowd at the end of a public display in central Bristol.
Videos posted on social media appeared to show two fireworks land among spectators. Spectators later described is as scary and terrifying.
At-Bristol, which organised the display in Millennium Square on Thursday evening, said there had been a "fault" which it was investigating.
Nobody is believed to have been injured by the fireworks.
Several people who were in the square took to social media to comment.
One spectator said it "went horribly wrong" and another said was "a little terrifying".
A spokesman for the At-Bristol charity said: "The display went as planned until a fault at the end which we are fully investigating.
"At-Bristol takes the safety of its visitors both in venue and in the outside spaces very seriously.
"The firework display was carried out by a team of trained professionals who knew the site very well and have delivered many similar displays in the past."