Ferry cash pulled from Bristol Harbour by police divers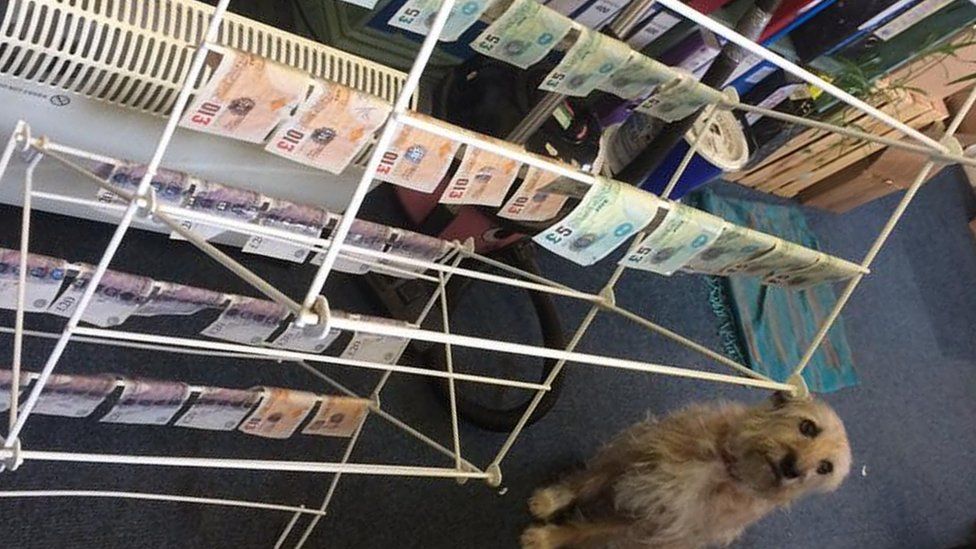 Hundreds of pounds of ferry takings have been retrieved from the bottom of Bristol harbour - more than a week after they went overboard.
Bristol Ferry said a bag containing £467 in cash fell into the water on 15 October, after the strap snapped.
Police divers on a training exercise found the bag on Monday.
Philippa Bungard, the firm's director, said: "It was all there, all absolutely fine. We laid the notes out on a rack over the radiator in the office."
Ms Bungard said she first heard the cash had been dropped when she got a phone call from a "horrified and terribly apologetic" crewman.
"I said 'don't worry, don't worry - check where it is and keep an eye on it and make a note of where it is'," she said.
"It's not very deep in the city centre - I thought we'll have a go at getting it out."
But despite attempts to fish the bag out with a grappling hook, it was police divers who found the cash.
"They said if it's down there then they'll find it... it took about an hour," Ms Bungard said.
"But the notes were all sound, totally fine including the plastic ones and the others are none the worse for wear.
"We didn't consciously keep it a secret but if we had said there's hundreds of pounds at the bottom of the harbour - there may have been more people jumping in."
Now "all dried out" the money has been donated to two local charities - the Marmalade Trust and the Julian Trust.
Related Internet Links
The BBC is not responsible for the content of external sites.