Steak knife confiscated from girl in school playground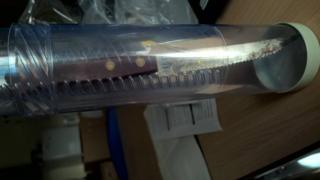 A steak knife was confiscated from a girl in a playground at an unnamed Bristol school.
Police said an officer was working with the pupil, thought to be aged between 11 and 12, to explain the potential consequences of her actions.
The force said the aim was not to criminalise the child but to find out why she had the knife at school.
Monday's incident is unrelated to a Swiss Army penknife found at another Bristol school last week, police said.