Drama teacher Simon Parsons banned after sex with pupil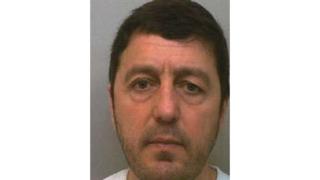 A 54-year-old drama teacher who had a relationship with a student has been banned from teaching for life.
In 2015, Simon Parsons was jailed for 12 months after admitting five counts of sexual activity with a child by a person in a position of trust.
He had sex with his 17-year-old pupil while teaching at Castle School in Thornbury, South Gloucestershire.
The Teaching Misconduct Panel said his actions were "deliberate and sustained".
Parsons will have the right to appeal 28 days after notice of this order.