Thousands back petition against Bristol crisis line changes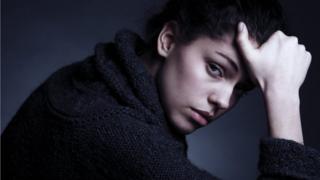 More than 4,000 people have signed an online petition opposing changes to a mental health telephone support service in Bristol.
Bristol Mental Health (BMH) says its crisis line needs "redevelopment" after a review found callers were not using it for its "intended purpose".
It said the majority of calls were by those "requiring advice and support rather than specialist intervention".
Campaigners say they are "deeply concerned" over the changes.
BMH initially said it would permanently close the service on 30 November, but has since confirmed the line will instead be redeveloped from that date.
'Imperative'
It explained that a 24-hour service is continuing but only for service users, their carers and any professionals concerned about anyone with a mental health need.
Bristol Independent Mental Health Network (BIMHN), which launched the online petition, says the service providers "have not done enough to let people know how to reach the right mental health support and treatment".
A spokesman said it was "imperative" that there was access to a 24-hour crisis line for "all that need it".
"It is also vital that additional alternatives are identified to provide people not in crisis with emotional support where it is required to help prevent any further deterioration in their wellbeing," he added.
BMH said it was working with Bristol Clinical Commissioning Group and Bristol Independent Mental Health Network to establish what the solutions to improve the service were.
"Service users and carers are actively involved in these discussions and planning," a spokeswoman said.
"In the meantime, the crisis line will continue to be available as it is now."