Rogue trader Leslie Smith to pay £150,000 for white lines scam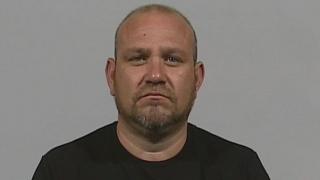 A rogue trader who targeted churches, schools and charities in a car park white line painting scam has been ordered to pay more than £150,000.
Leslie Smith, who pretended to be from the Local Authority Highways, managed to scam 32 organisations out of more than £50,000 over four years.
He was sentenced to 16 months in prison in September after pleading guilty to fraudulent trading.
He has now been ordered to pay £150,000 Under the Proceeds of Crime Act 2002.
Smith, of Minsterworth, Gloucestershire, has three months to pay or face a sentence in default of 18 months.
'Many victims compensated'
Under assumed names, Smith cold-called organisations from Northumberland to Kent offering to mark white lines in car parks using left-over road paint.
Once the "shoddy" work was complete he would demand a grossly-inflated amount.
He was caught following a lengthy investigation by the National Trading Standards South West Scambusters Team.
Fi Hance, from Bristol City Council, said: "The tough prison sentence delivered in September 2015, coupled with the money that must be paid, demonstrates the seriousness with which the courts view this kind of offending.
"Many victims in this case will now be compensated for their losses."