Becky Watts killer Nathan Matthews renews sentence appeal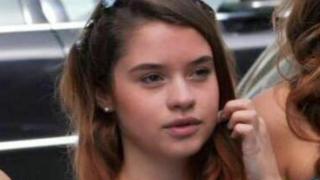 The family member who killed schoolgirl Becky Watts has launched a fresh appeal against his life sentence tariff.
Nathan Matthews, 28, was imprisoned for a minimum of 33 years for murdering his stepsister, 16, in a sexually-motivated kidnap plot and dismembering her body.
Last month an application to appeal against his conviction and sentence was thrown out by a single judge.
But he has renewed his application to appeal against his sentence only, the Judicial Office confirmed.
A spokesman said: "The next stage is for this to be heard in front of a panel of three judges who will decide whether to grant him permission to appeal.
"If he is granted permission to appeal then there would then be a hearing to consider the substance of an appeal."
During a lengthy trial last year, Bristol Crown Court heard how Matthews and his girlfriend Shauna Hoare, 22, targeted Becky due to their shared dislike of her and sexual interest in petite teenage girls.
Becky was suffocated by Matthews at her home in the St George area of Bristol before her body was transported to the home of Matthews and Hoare.
Her body was dismembered by Matthews and hidden in a shed while a huge search was launched across Bristol to find her.
Hoare was jailed for 17 years for manslaughter.