Legionella bug closes Paulton maternity unit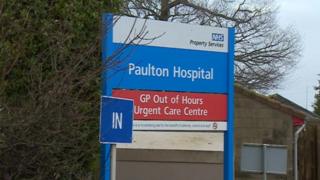 A maternity unit in Somerset has closed after a strain of legionella bacteria was found in the water system.
Paulton Birth Centre is shut while NHS Property Services, which owns the site, carries out "essential upgrade work".
A spokesman said water tanks would be drained and removed after a positive test for legionella from a sluice in a non-patient area of the unit.
Expectant mothers who were due to attend will now give birth elsewhere.
The spokesman added: "We follow best practice guidelines and want to reassure people that this is a precautionary measure so that services can be restored as soon as possible.
"We're sorry this essential work will affect the plans of some mothers-to-be at an important time."
The ward of the Paulton Memorial Hospital and the minor injuries unit and outpatients, both on the same site, will remain open.
Services at the unit are provided by Royal United Hospitals Bath NHS Foundation Trust.
---
What is legionella?
A bacteria commonly found in water
It multiplies where temperatures are between 20-45°C and nutrients are available
If bacteria is inhaled, it can lead to Legionnaires' disease - a potentially fatal type of pneumonia
Those more at risk include the elderly, smokers, alcoholics and those with cancer, diabetes or chronic respiratory or kidney disease
Source: Health and Safety Executive
---