Police search fields for half-naked man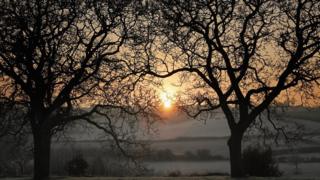 Police have been scouring fields near Bath for a half-naked man who knocked on a door asking for help.
The man, in his mid-20s, turned up on a doorstep at a "remote rural house" in the hamlet of Nailwell on Sunday night, wearing only jeans and one trainer.
The owners were so concerned about the state he was in they called the police, but he vanished before they arrived.
A helicopter was used to scour the area between Englishcombe and Priston but only his missing shoe has been found.
The man, described as white, thin with short dark hair, told the owners of the house he was in a bad way.
Temperatures in the area were between 5C and 6C on Sunday night.
Police have used a helicopter and police dog to search country lanes and fields, while officers have checked homes and outbuildings. All they have found is a Nike Air Max trainer, believed to be the shoe he was missing.
They have released a picture of the shoe to see if anyone recognises it.