Sacked Bristol First Bus driver wins cocaine test case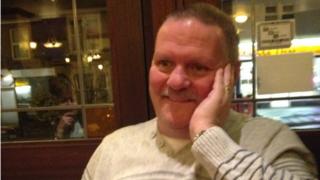 A bus driver sacked when he tested positive for cocaine, said the fight to clear his name had been a "nightmare".
Alan Bailes, 55, from Bristol, had to take a saliva test in May 2012, after a complaint to First Bus alleged he was "under the influence of cannabis".
He was dismissed for gross misconduct.
Mr Bailes' solicitors successfully argued he had handled hundreds of pounds of cash on the day of the test, money which could have been contaminated by cocaine.
Bristol Tribunal Court concluded he had been unfairly dismissed.
Representing Mr Bailes, Bruce Robin, from Thompsons Solicitors, said: "Mr Bailes had another explanation for the positive saliva drug test result but his employers wouldn't listen in what an employment tribunal ultimately condemned as 'a flawed investigation'."
'Hair test'
A spokeswoman for First Bus said it took the safety of its passengers, staff and other road users "incredibly seriously" and had "stringent drug and alcohol testing" for all staff.
"While it would be inappropriate to comment on the finer details of this individual case, we believe we followed due process throughout," she said.
Mr Bailes, who had worked for the firm for 22 years, said he felt "relieved" and had been awarded the maximum amount of compensation.
When asked to take the drug test, Mr Bailes said: "I told the manager, I haven't smoked for 16 years, you can do all the tests you like.
"I've never taken drugs in my life. So they took the test and 10 days later it came back with cocaine in. I couldn't believe it."
He said his GP advised him to have a hair test, which he said he paid for himself at a cost of £440.
He took the hair test in June 2012, which he said showed no traces of any drugs in his system in the previous 90 days and decided to challenge his dismissal.