'Avoid A&E' for non emergencies in West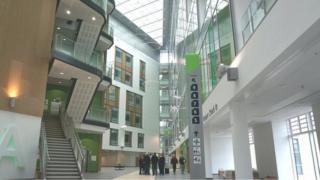 People in Bristol and North Somerset are being urged not to visit Accident and Emergency with minor ailments.
The plea has come from local health trusts following "unprecedented demand" for services across emergency departments in hospitals over the weekend.
A spokesman said there was a high volume of visits for ailments including coughs, sickness and diarrhoea.
He said it had caused delays for patients requiring more urgent care.
A&E departments in Southmead, Bristol Royal Infirmary and Weston General Hospitals have been affected.
Simon Odum at North Bristol NHS Trust said: "We appreciate that when people are ill they want to feel better and see a doctor; however in many instances their illness could be treated by over the counter medication or self-care.
"I would really urge those who have been ill for a few hours with minor ailments to look at the other options available to them, such as seeking the advice of a pharmacist or make an appointment with their GP."