Drivers in Avon and Somerset 'heed' drink drive message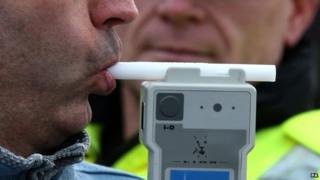 Drivers seem to be "heeding" the drinking and driving warning in Avon and Somerset, police say.
The Christmas campaign has seen 100 arrests and 54 charged compared to 144 charges up until new year in 2013.
Police have carried out more than 3,600 roadside checks so far and have also named the 54 charged people on their website and on social media.
Supt Richard Corrigan said the figures are "encouraging" and said "serious crime will not be tolerated".
"We want people to carry on being law-abiding and responsible, and help make our roads safer for all not just at this time but throughout 2015 and beyond," he said.