Grange School closure voted through by councillors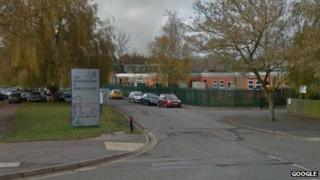 The planned closure of a failing school in South Gloucestershire has been voted through by local councillors.
Discussions have been underway all year to shut the Grange School and Sports College in Warmley, which was placed in special measures by Ofsted in 2013.
However, legal delays in the process have meant most parents are yet to have a say on their children's future.
South Gloucestershire Council says it is planning to hold a consultation for a month from 5 January.
On the same day, a statutory notice to close the school with effect from 31 August 2017 will be published, an authority spokeswoman said.
Special measures
A final decision is expected to be made in March next year, six months before new admissions are due to be stopped.
According to a council report, a previous consultation was put on hold as the nearby Sir Bernard Lovell School - suggested as an alternative for Grange pupils - was also placed in special measures following an Ofsted inspection in February 2014.
However, the report said this situation had now been resolved as Sir Bernard Lovell's is to become an academy early next year and therefore will be no longer subject to special measures.
Before the first consultation was paused, a total of 70 responses had been received by the council - 75% of which were strongly against shutting the school.
The Department for Education has already announced funding to replace The Grange with a 360-place Studio School on the same site, sponsored by The Cabot Learning Federation.
Currently there are fewer than 300 pupils at the mixed-sex Grange School and Sports College. Its original capacity was for 1,319 pupil places.