Bristol brain-damaged woman wins payout from BRI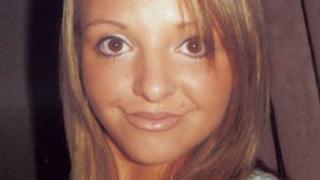 A woman left brain-damaged after the Bristol Royal Infirmary failed to spot TB meningitis for five months has won a six-figure payout at the High Court.
Clare Day was taken to hospital on 23 December 2009 and an X-ray found a shadow on her lungs, but she was sent home and no further action was taken.
She was then in and out of hospital with headaches and vomiting but the disease went undiagnosed until April.
The hospital trust said it was "deeply sorry for the delay in the diagnosis".
Although she was initially taken to Frenchay Hospital, the repeat admissions were at Bristol Royal Infirmary, which is part of the University Hospitals Bristol NHS Foundation Trust.
Emergency brain surgery
According to the Meningitis Research Foundation, TB (tubercular) meningitis occurs via an infection - usually in the lungs - and then invades the membranes and fluid surrounding the brain and spinal cord.
Deborah Lee, deputy chief executive at University Hospitals Bristol NHS Foundation Trust, said: "The trust has high standards for patient care and it is very regrettable that these standards were not achieved in Ms Day's case."
During her return visits to hospital, Ms Day, from Bristol, displayed the recognised symptoms of meningitis but kept being told there was nothing to worry about.
She was diagnosed on 11 April 2010 and had emergency brain surgery to remove fluid from her brain.
Ms Day, from Bristol, now needs 24-hour care and her six-year-old son is looked after by her parents.
Her mother, Elaine Nikolovski, said: "Clare's life was changed forever after the meningitis and it is so frustrating that with different care things may have been different."
Ms Day's lawyer Julie Lewis, from Irwin Mitchell, said: "The settlement approved by High Court today will ensure Clare has access to vital medical care she'll need for the rest of her life."
The exact size of the payout has not been revealed.