West rail improvement plans submitted for funding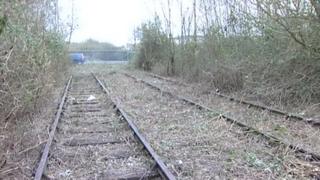 A £58m plan to improve railway services in and around Bristol and Bath is to be submitted to the government.
If approved, the proposal would see half-hourly services for the Severn Beach line, the Bath-to-Bristol line and a re-opened Portishead line.
The MetroWest Phase 1 project aims to reopen the Portishead line to passenger train services by Spring 2019.
The bid has been drawn up by the Joint Transport Board for the West of England Local Enterprise Partnership.
Public consultation
Chairman Brian Allinson said he hoped a decision would come in the next six months.
He said: "We are talking about a lot of money, and the money has to be programmed. The money we want is programmed to be available at that time."
Potential locations for a new Portishead rail station were discussed in a public consultation over the summer.
The three locations under consideration are east of Quays Avenue, across Quays Avenue and between Serbert Road and Harbour Road.
Mr Allinson confirmed a final decision had yet to be made on the location, but said: "We are still hoping that it will be close to the town centre."