Replacement for axed bus service to begin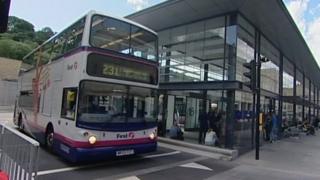 A bus service has been launched in Bristol to replace one that was withdrawn because it was not commercially viable.
The new 520 service will run along most of the route previously served by the 20, which First Bus stopped last week.
Many passengers complained, saying they had lost a link to the city centre and Bristol Royal Infirmary.
Bristol City Council has reallocated existing subsidies on other routes run by First to fund the new service.
Paul Matthews, from First, said: "There was considerable strength of feeling around the loss of service 20... we are pleased that the council has been able to find a resolution to this issue."
The new bus service is due to begin operating on 15 September.