Matthew Riddle new South Gloucestershire leader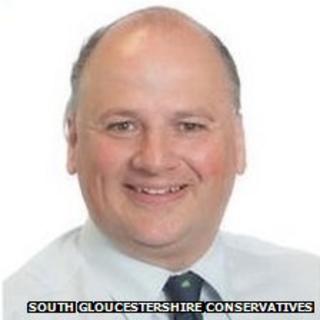 A new Conservative leader has been chosen for South Gloucestershire Council.
Matthew Riddle also becomes chairman of the authority as the Tories have the most number of seats.
Mr Riddle, who was educated at Castle School in Thornbury, represents the Severn Ward and lives at his family's farm on the outskirts of the town.
Last week John Calway announced he would be stepping down from the post for "personal reasons".
South Gloucestershire Council is run by a committee system made up of elected members drawn all political parties which make the majority of council decisions.