Park and ride links Clifton village to the Portway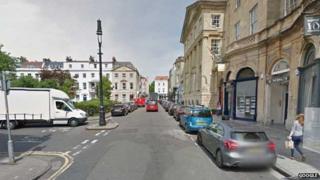 A new park-and-ride scheme is due to begin operating between Clifton and the Portway.
The service is being introduced by Bristol City Council ahead of the introduction of a residents' parking zone in Clifton village next March.
Some businesses have protested against the introduction of the parking zone with one hiring a tank and driving it through the streets.
The service is due to begin on Monday with buses every 20 minutes.
The park and ride will start at 07:00 from Shirehampton and run to the village until 19:15.
A similar service between Clifton and Long Ashton was introduced in April.
"It's all here, offering a quick and convenient alternative to driving into the village and fighting for parking," said Councillor Mark Bradshaw.