Bristol Cathedral Primary school to go inside central library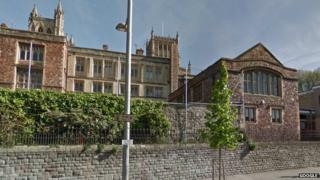 Plans to create a new primary school costing £4m for 420 pupils in the lower floors of Bristol central library have gone on show to the public.
Children who go to Bristol Cathedral Choir primary school currently are housed in a temporary building.
The plans - using floors not open to the public - include 14 classrooms, a multi-purpose hall and offices.
If planning and listed building consents are given the new school is expected to open in 2015-16.
The 1906 library, designed by architect Charles Holden, is a Grade I listed building.
Cathedral Primary School, which is a free school, opened in temporary premises in September 2013 and is the city's most over-subscribed primary school.
The school's Executive Principal, Neil Blundell, said the scheme would preserve and even enhance "one of Bristol's most architecturally significant buildings".
Funding for the scheme - from the government's Education Funding Agency - will also pay for Bristol's reference library card catalogue to be made available online.