Funding agreed for 'studio' school on Grange School site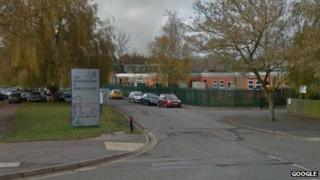 A 360-place "studio" school is to be built on the site of an existing college near Bristol.
Grange Studio School is due to open in 2015 and will specialise in hi-tech, advanced engineering and the creative and digital industries.
It will be built on the site of Grange School and Sports College in Warmley, which is due to close in 2017.
Last April, an Ofsted inspection criticised the school for "not offering an acceptable standard of education".
Grange School and Sports College is a currently a mixed-sex school which has about 800 pupils aged between 11 and 18.
The new studio school's sponsors include Cabot Learning Federation, the West of England Aerospace Forum and Business West.
The proposers will also work in partnership with a number of local employers across South Gloucestershire.
It is part of government plans which would see seven university technical colleges and four studio schools built.
A studio school is one which "seeks to address the growing gap between the skills and knowledge that young people require to succeed, and those that the current education system provides".