Charlotte Leslie MP cleared of donations breach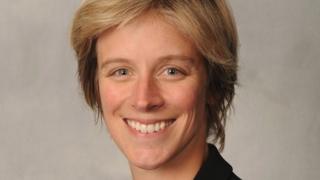 The MP for Bristol North West has been cleared of breaking parliamentary rules over donations her local Conservative party received.
An official inquiry has ruled Charlotte Leslie was not at fault for failing to register donations of £28,000 when taking part in debates.
Ms Leslie has already apologised to the House of Commons for not registering the donations on time.
She declared the money to the Electoral Commission, but not to Parliament.
A complaint was made by Labour MP Chris Evans referring to donations made to her local Conservative Party and written parliamentary questions regarding the Severn Barrage.
The Parliamentary Commissioner for Standards, Kathryn Hudson, threw out the complaint relating to relevant financial interests saying: "Ms Leslie has made a prompt and acceptable response… I accept the rectification action as sufficient to bring the matter to a close."
Ms Leslie said: "I am grateful to the commissioner for looking into this issue, and I am very pleased that she has firmly rejected any suggestion that I did not appropriately declare relevant interests in Parliament.
"I openly reiterate my apology for the failure to register past donations on time with the Register of Member's Interests and I will ensure that it does not happen again."