Sacked Portishead police officer has his appeal dismissed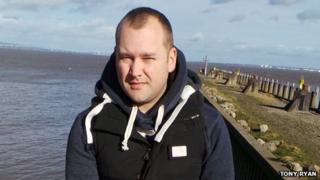 A police officer who allegedly posted "offensive" comments online has had his appeal against his sacking rejected.
Tony Ryan, 33, from Portishead, was accused of using social media to make inappropriate comments last year while working for Avon and Somerset Police.
He denied it and lodged an appeal in April but said a QC had now determined the case should not be presented to an independent tribunal.
The Police and Crime Commissioner's office declined to comment on the case.
Mr Ryan's dismissal followed an internal police investigation which investigated claims he was tweeting from the anonymous Twitter account, The British Cop.
'Worrying' dismissal
"I didn't expect it to go my way, but am disappointed that I am not being given the opportunity to appeal to a tribunal purely because the panel made a decision that was within the rules, and no independent body will be scrutinising the investigation or evidence," he said.
"I think it should be worrying to other police officers that they could be dismissed so easily and not be entitled to appeal."
According to the Police and Crime Commissioner's office there is a detailed process for appeal tribunals which includes an independent chair reviewing evidence to determine whether an appeal hearing is justified.
Chief executive John Smith said: "It is a legal process that is designed to be fair to all parties involved and deal with conduct or performance regulations in a timely and proportionate manner.
"The independent chair has the power to dismiss appeals at an early stage where there is no real prospect of success and no other compelling reason why the appeal should proceed."
Mr Ryan had served with the force for 10 years.